Working in partnership with Value Based Education (VbE) – UK, in 2016 KPS changed how it looked at values and how it is enforced daily in our school life.
Value of the Month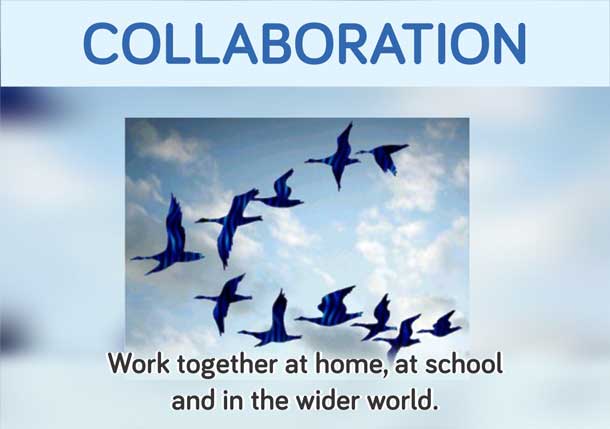 This brought about a total re-vamp of our values towards establishing Value Based Education (VbE). The whole school community (parents & staff) came together in a workshop, we selected 22 positive values that we cared about and would like our children to imbibe as they grow up. These 22 positive universal values are introduced over a 2-year period through morning assemblies, class activities, school events, teacher instructions, playground activities and sports. Children are encouraged to exhibit these positive values in their daily lives.
It is our belief that a child from our Reception Class (4 – 5 Years Old), having progressed through our primary classes to Year 6, would have encountered these values three times, and would have had an entire month's understanding of each value in action and what it means.
Imbibing these values over a six/seven-year period should will help our children will;
Be thoughtful and reflective with their, words, actions and thoughts
Be responsible to self, others and the environment
Be strengthened in their sense of belonging
Be encouraged to do their best while providing a moral framework to guide them
Be sensitive to the impact of their decisions and how they affect others and their environment
Be empathic towards the plight of others and always do their best to help in whatever situation they may find themselves
Teaching Our Values
KPS values are reinforced throughout the school day, from school assemblies, in the playground, in class, etc. As Early years' children read a book about collaboration – Farmer Duck; they might discuss how important it is to work as a team. As Key Stage 1 children read a book about honesty – The boy who cried wolf; they might discuss the importance of telling the truth! While at Key Stage 2, a discussion on courage might ensue when studying the Diary of Anne Frank; or children could embark on an exercise in excellence by assessing each other's work – Peer Assessment.